Welcome to the Classical Music Symposium. Dozens of classical music midi files, classical composers biographies and music, classical music literature and links, and more classical music.

Dvorak, Antonin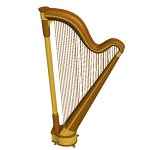 Top of Page
---











The preferred MIDI Player for this site is Crescendo, by LiveUpdate.
All MIDI files herein are public domain and free for copying or downloading. Do NOT link to the files on this site!
Copyright © 1998-2001 by Mr. Maestro, All Rights Reserved.